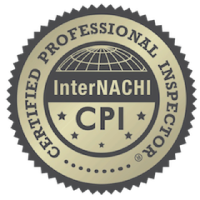 Chris Callor
Certified Professional Inspector (CPI)®
Chris Callor is the owner and sole inspector of Professional Inspection Services, LLC. Chris strives for every client to be able to secure a home that is safe and sound from the moment they move in. By catching deficiencies in the home's construction before you're committed to a purchase, Chris facilitates an opportunity for you to have a more productive conversation with the seller—a conversation that will hopefully lead to fulfilled project and repair requests so that you're not stuck footing a bill that shouldn't belong to you.
The Home Inspector Who
Looks for Realistic Solutions
Chris Callor has been working with his hands since he was young, learning to use various tools under his father's guidance, and helping him with several home improvement projects as a teenager. Building construction quickly became Chris's primary interest, and he decided to pursue and earn his Bachelor's Degree in Construction Management.
Soon after, Chris began working as a Residential Project Superintendent—and in 2011, he founded his own home improvement business that focused on boosting the energy efficiency of local homes. For Chris, offering practical solutions is the most important approach to take when performing a home inspection, and he goes the extra mile to make sure that his clients understand what needs to be done in order to reasonably improve and maintain a prospective real estate investment.
Licenses, Certifications, and Experience
Building Performance Institute: Building Analyst Professional #5050019
InterNACHI Certified Professional Inspector (CPI)®
Experienced Energy Efficiency Auditor
Former Residential Project Superintendent


Communicative, Honest, and On Your Side
Please feel free to tag along during our inspection of your prospective home so that you're able to put your own eyes on any issues we discover—while also giving us a chance to discuss practical solutions in person
We strive to do everything we can to provide a 100% accurate assessment of a home, and that includes conducting a thermal imaging scan with every inspection to check for defects that may be difficult to see under ordinary circumstances
We believe in strong and open communication, elevating your knowledge in every way we possibly can—including taking phone calls to address your questions whenever you need us after an inspection is over, even if many months have passed
In his free time, Chris loves to explore the wonderful Idaho outdoors, frequently going whitewater kayaking, backpacking, rock climbing, and mountain biking. Chris also enjoys drumming and creating art installations that he exhibits throughout the United States. 
Professional Inspection Services, LLC
At Professional Inspection Services, LLC, home inspections are conducted by Chris who is a highly qualified inspector who you will work with from the time you first schedule to the time you receive your comprehensive inspection report. This way, he is able to establish a relationship with his clients that is built on trust, regular communication, and personable service that promotes a less stressful home-buying experience. Contact us today to request an inspection.
Home inspections start at $375. You are able to schedule evening appointments in addition to normal operating hours. We accept online payments via Zelle, Paypal, Venmo, and Cash App.

For the convenience of real estate agents, we have IMLS electronic lockbox that can be used to access homes without disrupting your own busy schedule.